Birthday Party in Budapest
The Hungarian capital holds the title of being the regions Party Town.
2016 MEGA SALE
Just place a £50 deposit to qualify.
So you are considering a Budapest party weekend. FREEDOM are here to take the stress out, remove all the hassles to offer you a fabulous Budapest party weekend away. At FREEDOM it's all about choice, read on to discover how simple organising your Budapest activity weekend can be.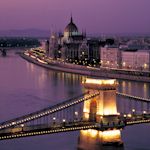 THE LOCATION
Welcome to one of the most beautiful cities of central Europe. Capital of Hungary, graceful Budapest has a lively café, music and arts scene. You'll find it rich in both natural and architectural beauty.
Budapest is dissected by the river Danube and made up of three former cities. Obuda being the oldest section, Buda in the gentle rolling hills on the western bank and bustling Pest. For stunning views of both sides of the river go up Gellert Hill to the Citadel.
It is probably the thermal baths that Budapest is now most renowned for, with almost 100 thermal springs and 12 medicinal baths. There's 19 million gallons of thermal water that rise to the surface each day.
However this city boasts 237 monuments, 223 museums and galleries, 35 theatres, 90 cinemas, 2 opera houses and 12 concert halls. There … so plenty of culture too.
Now on to important matters for your parties abroad: you'll find an extraordinary choice of bars, pubs, clubs and restaurants. Experience for yourselves the open-air dance clubs lining the Danube.
Hungary is traditionally a nation of wine drinkers, so the choice and quality is up to you party groups.
We know that you party groups in Budapest will get hungry in Hungary. Well you'll find every major cuisine of the world is on offer. Hungarian food is not all goulash and paprika, so you could be adventurous and try Halaszle (fish soup) or Almaval toltott facan (pheasant stuffed with apples).
There's plenty of opportunity for those wanting to sit in cafes and people watch, but also you'll find a mass of joggers in the parks, cycle paths well used and rowers out in the little lake in City Park. In winter you could join the other sledgers and skiers at Svab Hill.
It is said that there are now fewer bargains in the shops to be found, but there's no doubting that shopping here can be interesting and rewarding. Credit cards to the ready.
Here's a few hints to help overcome the language barrier:
Hello – szia
Bye – hallo
Yes – igen
No – nem
Thanks – koszonom
Please – legyen szives
Wine – bor
Ten is tiz, so you can now you're all set to go and order at the bar.
IDEAS:
IDEAS: Stuck for ideas on what you could do for your party weekends in Budapest? Why not take a look at our pre-made ideas.
For daytime activities on your group party weekend in Budapest:
THERMAL BATHS – The thermal waters possess various medicinal properties (not sure hangover cure is one of them) making Budapest known as the City of Spas.
HELICOPTER – Experience the thrill of the ride with the thrill of the view.
GO-KARTING in Budapest - Reach speeds of 40 mph on the straights before hitting the brakes for testing the curves.
After dark on your party weekend Budapest:
RIVER BOAT – take a cruise down the Danube. Admire the pretty city lit up with lights and enjoy a few (ok maybe a lot) of drinks along the way Champagne, cocktails, wine – just enjoy.
LIMO HIRE – Whether you think it's classy or cheesy, it's a great way to travel, all in together guys. Great for a birthday party Budapest treat.
PUB CRAWL – Let our guides do their job and guide you to the best bars this city has to offer, it's a Budapest geography lesson made much more fun!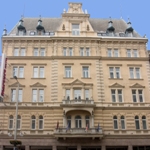 A bed for the night - Budapest accommodation:
Again you choose. We'll organise the hotel for your party weekend abroad to suit all budgets. We've done our research and found some great hotels in Budapest happy to have you stay.
We have a range of accommodation to suit all, choose from good value hotels, to those offering a little more, to indulging yourselves in downright luxury. You're worth it.
The hotels and apartments we choose have been selected for their high quality customer service, party group suitability, central location and value for money.
FREEDOM: home of the overseas birthday party in Budapest.