Birthday Party in Bristol
The capital of the South West, Bristol has recently undergone a major redevelopment scheme with impressive results and is highly respected for its cutting edge club scene.
Thinking of having a party in Bristol? A 21st, 30th, 40th or 50th Birthday Party? Look no further. Choose FREEDOM to mix the ingredients for an unforgettable Bristol activity day cocktail.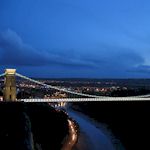 THE LOCATION
We Brits are proud of our history, that's a fact. What's also a fact is that Bristol has an enthralling industrial and maritime heritage, proof of this is all over this southwestern city.
Brunel's steam ship, the SS Great Britain (great name) is based here and more work from the truly great Briton is found nearby: the Clifton Suspension Bridge.
Interesting, but true …. Bristol is actually 7 miles from the sea, but the River Avon runs through to the heart of the city enabling it to be a sea Port.
Bristol has been a Port for over a thousand years, but today the river is more likely to be filled with pleasure boats.
Oh yes, this city wants and succeeds in providing the opportunity for pleasure to all visitors. Mixing bands and bars, clubs and cafes.
There is a bar every 5 metres, so not far to stumble for your next drink. Calling all party people …. this city has everything and more than you could possibly hope for, so many different options for your birthday party in Bristol. There is so much potential that FREEDOM can realise. It's so easy, simply follow the step-by-step approach on this site to guide you through to the perfect activity day in Bristol.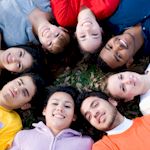 IDEAS: Stuck for ideas on what you could do for your Birthday Party Celebration in Bristol? Why not take a look at our pre-made ideas
Let us tickle your fancy with our most popular options.
FOR THE DAYLIGHT HOURS
the following have proved winners on a Bristol group activity weekend.
Ceramic Painting: Let the creative juices flow, or just be plain childish – whatever, this is fun. Choose from a range of products and then make it yours, you'll be going home with a special souvenir.
Paintball: O.K. people looking for something a little more alternative and heart racing then come on!!! …..Semi-automatic guns at the ready … bring it on…. Let battle commence …… take no prisoners …. Its war
Mud and Mayhem: Choose two activities from Choose Buggies, Quads, Max ATV, Clays, Crossbow, and Blindfold 4x4.
AND AFTER DARK
, one of the following always goes down well on party nights in Bristol.
Mexican night: hey grab your sombrero its fiesta time. Feelin' hot, hot, hot, chillies all the way with fajitas, burritos, enchiladas. And the cry goes out …. TEQUILA
The Clubbing Coach: there to take you all to 3 of the hottest bars in town, we're talking the places to be seen in. There's a party atmosphere on board, helped along by 2 drinks and a free shot served by the sexy crew. Follow this by a little Q jumping into a club and you see why this is a popular choice for birthday party nights Bristol !!
Murder Mystery meal: Who did it?!? Was it the Colonel Mustard, Professor Plum or reverend Green? Be Sherlock for the evening and crack the case.
Comedy Evening: Not only 'side splitting' stuff, you get supper and there's after show music for a dance.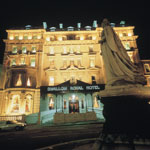 A BED FOR THE NIGHT
Again you choose, we'll organise the activity weekends Bristol Hotel for you and to suit all purses. We've done our research and found some great hotels in Bristol happy to have you stay.
Value for money: good value party hotels for those just interested in the partying. All rooms with en-suite, a party weekend Bristol essential late bar and they offer breakfast.
Something more Superior: great hotels in a prime city centre location. All rooms en-suite and the all-important late bar.
Luxury all the way: Because you're on a special party in Bristol …. You're worth it. Stay in style at a luxury hotel offering spa facilities, Jacuzzi anyone? Oh yes, must mention the late bar facilities.
You're busy people, we at Freedom know this. You choose your accommodation and activities and let us do the rest for the perfect group activity breaks in Bristol.
Freedom Birthday Reviews
Bristol Birthday Weekends

Reviews :


Marjory

's review on

07 March 2015

30th Birthday Cocktail Fun!

I celebrated my 30th Birthday with the Cocktail Making master class at Revolutions in Bristol.
Booking was simple enough, with very helpful staff on the other of the phone and email at Freedom. I rang the venue in advance as advised to make sure everything was as it should be and they were extremely polite and helpful.

On there day itself there should have been 8 of us but someone cancelled last minute, but as everything had been paid for they were the only ones out of pocket - plus it meant more cocktails for us!

Everything was absolutely brilliant! We arrived in plenty of time but weren't rushed to get started.

It was such fun to get involved in the making of first 3 cocktails, and the canapés to go with them was a nice touch - and yummy!. It took us a while to decide which of the different cocktails we each wanted to make but again we weren't rushed. The staff were brilliant and went into lots of detail about how to make them, and it was really interesting to see behind the bar and look at the layout of the workstation. I think all in all we tasted 12 different cocktails between us!
There was even time for a little game at the end with a domino rally of shots. Birthday cake flavour shots of course and even a token chilli shot thrown in for my boyfriend who was curious and wanted to try it.

We then had our own little area reserved upstairs which they had decorated with balloons. We all got certificates and I even got a birthday present - my own cocktail shaker. Then we were served LOADS of delicious food. I'd not tried the food there before but would highly recommend it.

Overall we all had a fabulous time, and whether it be for a birthday, hen do or just an excuse to get together with friends and do something a bit different this is definitely a worthwhile experience. From start to finish we had excellent customer service and value for money.
Birthday activities in Bristol
Cocktail Training
Sharon

's review on

21 November 2014

Big birthday Celebrations - Having found Freedom via the internet I was unsure at first. I needn't have been. Everything was excellent. The ease of payments using the invites sent direct to the participants meant that organisation was stress free. The luxury hotel was in fact, a fantastic hotel situated right in the centre of Bristol and well located for pubs, restaurants and clubs.
The Bier Keller, although at little shabby, was good fun and again, within walking distance of the hotel.
All in all an excellent weekend, reasonably priced and enjoyed by all.
Birthday activities in Bristol
Bavarian Night
Jessica

's review on

29 June 2013

I had booked Dance Divas for my friends 21st Birthday.
10 of us went along to learn the dance to Beyonce Single Ladies.
The payments and prompts were great and easy to do, Freedom made sure everything went smoothly and I was given all the information. The instructor was fantastic and the whole day was a massive success.
Would definitely book through Freedom again.
Literally could fault nothing!
Birthday activities in Bristol
Nightclub
,
Dance Divas