Birthday Party in Bournemouth
Set on seven miles of golden sand and voted the "Happiest" place in Britain. Bournemouth combines the most stunning coastal scenery with beautiful Victorian architecture and contemporary nightlife.
Choose FREEDOM for your group activity weekend in Bournemouth. FREEDOM will do all the hard work to ensure your group party Bournemouth is strictly a top-drawer event.
Don't get lost in the sea (couldn't resist the pun) of party organisation mania. Its our promise to provide you with the most memorable party, read on and see how unbelievably simple it all can be.
Whether it's a 30th Birthday celebration or just an excuse for a weekend away FREEDOM is here to help.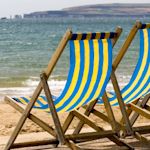 THE LOCATION
Bournemouth is the English seaside at its very best. With seven miles of sandy beaches, beautiful Victorian architecture and a contemporary nightlife this location blends the perfect cocktail for your fun filled activity weekend in Bournemouth.
This compact town centre full of your favourite trendy watering holes is perfect for the classic pub crawl – the next glass of chardonnay is only a short totter away (comforting thought isn't it).
Bournemouth? Oh my Gran lives there, historically viewed as the place to retire to – not any more! The influx of young students, young business entrepreneurs and young party-goers has led to the demand of a much-improved social life. So now you'll find less old wrinklies and more new pubs, new clubs and new leisure facilities.
This town is now a favourite destination for thousands of tourists every year. Well, with all that sun, sand, sea (and the other) it's no surprise.
This location has all the top ingredients for your activity weekends Bournemouth, read on to hear about some of the most amazing activities FREEDOM can arrange for you and your friends.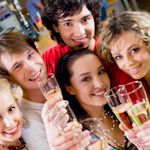 IDEAS: Stuck for ideas on what you could do for your party night in Bournemouth? Why not take a look at our pre-made ideas.
FOR THE DAYLIGHT HOURS
on your activity weekend in Bournemouth. These are just to whet your appetite and give you some idea of what is possible on group parties in Bournemouth.
Pole Dance- Great for girls! Over 2 hours it's your opportunity to master this most erotic dance form, imagine how you can impress back home. You'll learn all the moves and have a giggle along the way.
Outdoor go karts- Adrenaline rush on 200cc Honda Karts ... push your Bournemouth kart to the limits and take pole position.
Crazy Gang- A fabulous multi activity package, ideal for your party group activities. Rage Buggies, Clay Pigeon Shooting and Blindfold Driving.
AND AFTER DARK
, one of the following will go down well on your Bournemouth group party night.
The Clubbing Bus: there to take you all to 4-5 of the hottest bars in town, we're talking the places to be seen in. There's a party atmosphere on board. Follow this by a little Q jumping into a club and you see why this is a popular choice for a Bournemouth party night.
Italian Evening: Enjoy your 2-course meal in a party atmosphere on your priority table. You will be looked after in this popular city centre restaurant.
Nightclub: We'll organise you VIP entrance into this v. popular club. Popular because of the buzz and popular because of the music mix!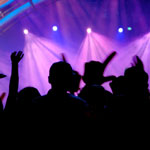 A BED FOR THE NIGHT
Again you choose, we'll organise the Bournemouth Hotel for you and to suit all budgets. We've done our research and found some great hotels to host your party weekend Bournemouth.
Value for money: good value party hotels for those just interested in the partying. All rooms with ensuite, a party essential late bar and they offer breakfast.
Something more Superior: great hotels in a prime city centre location. All rooms ensuite and the all-important late bar and cooked breakfast.
Luxury all the way: stay in style at a luxury hotel offering spa facilities, Jacuzzi anyone? Oh yes, must mention the late bar facilities.
You're busy people, we at Freedom know this. You choose your accommodation and activities and let us do the rest for the perfect party activity weekend in Bournemouth.
Freedom Birthday Reviews
Bournemouth Birthday Weekends

Reviews :


Jo

's review on

21 November 2015

Adonis cabaret for my 50th birthday in Bournemouth

Six of us enjoyed the Adonis Cabaret with drag artist as comedian. Then stayed in the venue which had different rooms with different music. The buffet and prizes were good too. Made some friends from other parties as well. Venue and hotel very good. We went on Saturday 21 November. Love Bournemouth. Used this company before and will use again. Thank you..
Birthday activities in Bournemouth
ADONIS Cabaret Show
Bryony

's review on

27 July 2013

Overall, super-well organised events which ran for just the right amount of time with friendly, helpful staff and a great atmosphere.

From thorough quotes to clear booking procedure and easy payment management, the planning stress was minimal.

'It's a Knockout!' games were fun and inclusive while 'Boogie Bus' was prompt, came with lots of freebies and was well run with super-fast entry into all venues and key reminders on leaving times when participants were less aware!

Highly recommended for any mix of people with a great 'buzz'. Everyone's still talking about it almost a week later and the photos will add to the great memories.

Thanks 'Freedom Ltd.'
Birthday activities in Bournemouth
Boogie Bus
,
Its a Knockout