Birthday Party in Blackpool
"The Las Vegas of the North". The town is famous for its Tower, Three Piers, Pleasure Beach and Illuminations. Every visit to Blackpool is guaranteed to be a fun-filled adventure!
Thinking of a Blackpool birthday party? 21st, 30th, 40th or 50th birthday party? Choose Freedom to organise your fun-filled Blackpool activity break.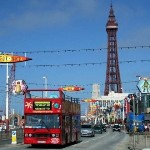 BLACKPOOL PARTY LOCATION
Blackpool immediately conjures up thoughts of the Big Dipper, Kiss Me Quick hats, candy floss on the beach and of course the Illuminations.
A very warm welcome to Fun City. It would seem that Blackpool's primary purpose if to provide pleasure for all it's visitors, hence the aptly named
Pleasure Beach
.
Blackpool is the nation's most popular beach resort and attracts more than 10 million visitors a year. 7 miles of sandy beach combined with the Golden Mile of piers, amusement arcades, tram and donkey-rides, pubs, fish and chip shops and bingo halls all prove alluring and keep those visitors coming.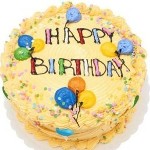 We know you're are looking for fun, well Blackpool has it in bucket loads.
Stroll along the beach, take in the spectacular views from the
Blackpool Tower
, or be brave and take a ride on the
Pepsi Max Big One
. This is the UK's tallest, fastest rollercoaster, the screams can be heard far and wide!
The party will continue late into the night, as the good news for your Blackpool birthday night is that this city boasts 30 nightclubs and 100's of bars. You're never far from the next drink.
IDEAS:
Check out our Blackpool birthday party ideas.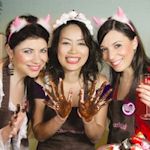 BLACKPOOL PARTY DAY
The following should provide plenty of fun on your Blackpool hen nights:
Chocoholics Dream: Get inspired, with your very own chocolate workshop, where you can delight in learning the art of making chocolates!
X Factor: You will be able to prove your budding pop-star status by recording your favourite songs with you singing the vocals... surely a number 1 hit!
Paintballing: It's full on war, take no prisoners, be ruthless.
Pampering: There's no better excuse than your Blackpool birthday party to indulge in some serious pampering, look and feel fabulous.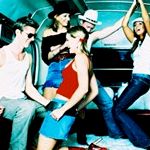 BLACKPOOL PARTY NIGHTS
And after dark, one of the following always goes down well on Blackpool hen nights:
70's Nights: It's party time 70's style. Groovy! Oh yes, big hair and even bigger platforms are a must on this party night out in Blackpool.
Boogie Bus: All aboard for party nights on the move, on a Bus with huge sound system loaded with party tunes.
Cabaret Nights: Las Vegas has landed in Blackpool.....This high-energy show is packed full with music, dance, comic wit and timing.
Adonis Cabaret: Oooh girls this is one to leave you with lasting memories. Those gorgeous Adonis Cabaret hunks are all set to impress with the Full Monty.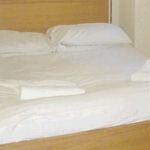 BLACKPOOL PARTY HOTELS
Again you choose, we'll organise the Blackpool hotel for you and to suit all budgets. We've done our research and found some great hotels in Blackpool happy to have you stay for the weekend.
Value for money: good value party hotels for those just interested in the partying. All rooms with ensuite, a Blackpool hen nights essential... late bar... and they offer breakfast.
Something more Superior: great hotels in a prime city centre location. All rooms ensuite and the all-important late bar.
A Weekend of Luxury: stay in style – because you're worth it - at a luxury hotel offering spa facilities, Jacuzzi anyone? Oh yes, must mention the late bar facilities