Birthday Party in Birmingham
England's second largest city and home of the Balti. Birmingham has undergone an extravagant regeneration scheme reinventing itself as a vibrant, cultural hotspot with great transport links.
Choose FREEDOM for your party in Birmingham. FREEDOM will do all the hard work to ensure you have a memorable birthday party, group party that ticks all the boxes on your wish list. You just gather your friends together and get ready to party in Birmingham.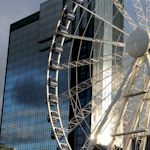 THE LOCATION
Let us state here and now you could not choose a better venue for getting your friends together for a huge party. Whatever the occasion, 21st birthday, 30th birthday, 40th birthday, 50th birthday or just an excuse for a fun weekend. All the ingredients are in place for the most amazing activity weekend in Birmingham…. Oh yes, there's the best clubs, the trendiest bars and shops to die for. As well as a whole host of activities and themed nights.
You're interested in partying and Birmingham has a degree in the subject.
In fact, it is the country's 2nd largest city and the 3rd most visited city by overseas guests. Birmingham claims to offer a world-class cultural scene and a diverse mix of shopping, attractions and nightlife.
Talking of shopping. Check out the Bullring, with 26 football pitches' worth of shops. Or the 4 markets, all walkable to, should provide some bargains. Or get out the credit card and head for the designer boutiques that has Birmingham chasing Milan, Paris and New York.
You're going for the party and Birmingham knows how to party with hundreds of bars and clubs that want to show you a good time. What an ideal central location for a birthday activity weekend Birmingham, it's not called The Midlands for nothing!
There is so much potential that FREEDOM can realise. It's so easy, simply follow the step-by-step approach on this site to guide you through to perfect group party Birmingham.
IDEAS: Stuck for ideas on what you could be doing on your group activity breaks in Birmingham? Let us tickle your fancy with our most popular options.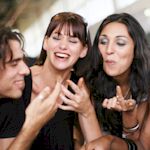 For the
DAY LIGHT HOURS
you could try:
Pamper Princess: All your group need to be indulged every so often. You'll enjoy a back massage, facial, bottle of bubbly and then chill out in the spa area.
Clay Pigeon shoot: Find out if you are a crack shot or a cr*p shot! You'll be firing with a 12-gauge shotgun at a variety of clay targets.
AND AFTER DARK
, one of the following always goes down well on party nights in Birmingham.
Birmingham group party Comedy Evening: Not only 'side splitting' stuff from 3 top comedians, you'll get supper and there's after show music for a dance until 2 a.m.
American Party Night: American food served with a difference. These themed all American dinners have a real buzz and of course fabulous food.
Hit the Nightclub: A little VIP attention and Q jumping is most definitely in order. Straight passed the doorman and into the free bottle of bubbly with your name on it.
70's Party Night: Calling all your Disco Divas. You'll get VIP entrance, a chilled bottle of bubbly and a party pack with all the essentials: tinsel wig, body glitter, head boppers and matching glasses.
Hey we told you Birmingham could party!!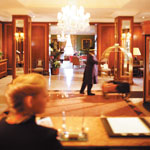 A BED FOR THE NIGHT
Again you choose, we'll organise the Birmingham Hotel for you and to suit all wallets. We've done our research and found some great hotels in Birmingham happy to have you stay.
Value for money: good value party hotels for those just interested in the partying. All rooms with ensuite, a birthday party Birmingham essential late bar and they offer breakfast.
Something more Superior: great hotels in a prime city centre location. All rooms ensuite and the all-important late bar.
Luxury all the way: stay in style – because you're worth it - at a luxury hotel offering spa facilities, Jacuzzi anyone? Oh yes, must mention the late bar facilities.
You're busy people, we at Freedom know this. You choose your accommodation and activities and let us do the rest for the perfect group activity weekends in Birmingham.
Freedom Birthday Reviews
Birmingham Birthday Weekends

Reviews :


Amanda

's review on

27 February 2016

"my daughters 21 st birthday"

I found freedom on line and knew that they organised hen dos and wanted to do something for my daughters 21st birthday without all the headache of organising it myself so contacted freedom and they sorted it all out for me stress free. The cocktail making event at the Revolution Bar in Birmingham was a hit with everyone and we all said we would do it again the hotel was lovely and would definitely stay there again. The staff at Freedom were lovely very helpful answered all our questions and took the worry out of everything will definitely be using them again in the future so Thank you Freedom for making my daughters weekend away a hit .
Birthday activities in Birmingham
Cocktail Training
,
Nightclub VIP
Penny

's review on

04 December 2015

Husbands 40th Birthday Birmingham

Fantastic weekend, everything went smoothly.There were 13 of us and We stayed at the Jury's Inn,which was excellent and the location was brilliant just a few doors down from Jongleurs comedy club where we went on the Saturday night.
Organising the weekend was made so easy using Freedom and all the staff were very helpful when I made any queries. I especially liked the online help to be able to ask any questions. I would definitely recommend using freedom in the future.
Birthday activities in Birmingham
Comedy Combo
Natalie

's review on

14 December 2013

Hi Simon,

Hope that you are well?
I just thought I'd drop you an email to say how fab the weekend had been! All of my friends were so pleased with every aspect of the weekend, so thanks a million!

I should of been provided with a code So that we could go into the web site and down load the song? This was something I never had on the day so we couldn't log on..

Is this something that you would provide us with?

Thanks again, I would defiantly recommend and use you guys again you were brilliant all the way and no request ( and there were a few) were any trouble for you guys at all! The hotel was lovely!
Do you have part of your web page that you can leave such good comments? As I would love to leave something for others thinking about it could see..

Merry Christmas to you all!
Regards
Natalie crews
Birthday activities in Birmingham
Retro Night
,
X Factor
,
Nightclub
Fiona

's review on

21 April 2012

I would like to offer some feedback for the Birthday Weekend in Birmingham.
We all had a thoroughly good time at the Girls with Guns experience. Our hosts were great and very professional. Highly recommend.
The Cocktail Masterclass was also good fun. Highly recommend.
The Hotel met all our expectations, the rooms and breakfast were very good. The staff were very hospitable. Highly recommend.
Birthday activities in Birmingham
Cocktail Training