Team Party in Lanzarote
Lanzarote a Spanish island, is the easternmost of the autonomous Canary Islands, in the Atlantic Ocean, approximately 125 km off the coast of Africa.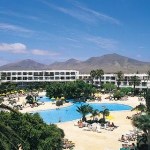 LANZAROTE TEAM LOCATION
How about the Canaries for your team tour abroad?
We reckon the wall-to-wall sunshine will keep your team more than happy!
We're here to do all the hard work to ensure that your team gets everything - and more - from your Lanzarote tour event.
Lanzarote is situated just 79 miles off the coast of Africa and is the most easterly of the Canary Islands, being 37 miles long and 12 miles wide it's the fourth largest island in the Canaries.
Average daytime temperatures range from about 21°C in January to 29°C in August
, making it the perfect team weekend year-round destination.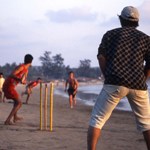 As with the other Canary Islands, Lanzarote is Volcanic in origin. Due to the eruptions during the 18th and 19th Centuries, many parts of Lanzarote appear to be from another world, often described as 'lunar' or 'Martian'.
Amongst the many stunning Volcanic features of Lanzarote is the longest Volcanic Tunnel in the world, the Atlantida Tunnel, which is over 7 km long. Despite the Volcanic nature of the island, Lanzarote has several beautiful white beaches such as at Playa Blanca and Papagayo.
Nightlife is as vast as it is varied, with everything from tapas bars to Irish pubs and South American clubs to fine restaurants. We certainly believe your Lanzarote social tour will find plenty of variety.
Whatever you wish for from your trip check out our Lanzarote team ideas.