Party Ideas - 2014 Stag Night Ideas
2014 Stag Night Ideas
2014 stag weekends
are on our minds already, yes really, we've to keep ahead and that means making plans to improve our 2014 stag nights.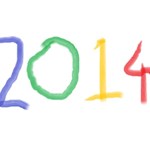 Our key to success is offering choice, flexibility and transparent pricing.
And it is probably the choice element that keeps us on our toes. Our Stags are a discerning lot and we know that during
2014
they want the very latest in stag do offerings. This could mean new locations or new activities... but probably means both.
Suppliers approach us asking to work with Freedom and we welcome those approaches with open arms, always intrigued to hear what packages they can offer. Equally we keep our eyes and ears open, if we hear of anything new we're on it.
[back]