Stag Party in Nottingham
Perfectly located in the centre of the UK, Nottingham has a unique mixture of quality nightlife and a huge choice of activities to suit almost any party!
Nottingham stag night IDEAS
Made famous by Robin Hood and his 'merry men'. No tights are not compulsory, but
gallons of their 'finest ale'
on your
stag nights Nottingham
most definitely is.
Nottingham is the 'Daddy'
... an undisputed fact, the most popular location again and again, choose
stag weekends Nottingham
.
Nottingham allegedly claims to have a
female/male ratio of 5:1, 6:1 or even (some claim) 7:1
– after your
Nottingham stag weekends
, please report back we need a definitive answer.
Set in the heart of England,
stag do Nottingham
s have revelled in bars along the canal side, the 'lace market' and in market square. Freedom should be your number one choice for your
stag weekend Nottingham
, with years of experience under our belts, we guarantee to give you the
best stag party ever
.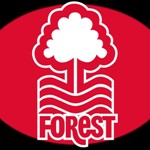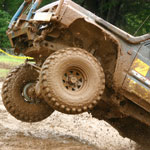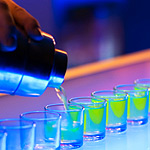 Stag parties in Nottingham ACTIVITIES
It offers much more than just a central location and a legendary
stag party nottingham
. It's a 24-hour city that knows how to have a good time and we've a staggering choice of
Nottingham stag activities
on offer.
Stag night in Nottingham NIGHTS
You'll be spoilt for choice when it comes to a
stag night Nottingham
as it has more pubs, bars and restaurants in 1 square mile than any other European city... disappointment is not an option on a
stag night Nottingham
.
Stag do in Nottingham INFORMATION
We're working on the premise that the more
stag do Information
that we can supply the better for your
stag do Nottingham
.
Stag weekend in Nottingham TRAVEL
Need some
travel to Nottingham
tips,
we give you the lowdown
and offer
stag weekend Nottingham
package ideas.
Freedom organise Nottingham stag party nights and stag do weekends
Freedom Stag Reviews
Nottingham Stag Weekends

Reviews :

5.0

Stars From

13

reviews




Albert

's review on

19 July 2014

Nottingham Stag Weekend - Absolutely brilliant time , form start to finish . The occommodation at St James,s Hotel was superb, the staff was very friendly and helpful. There was more activities than I had inticipated (with the quad bikes taking the top spot for us)The activities were great we all got very muddy and wet ) , but never the less I would say that all the stags would not have had it any other way . After a throughly great day we all had a lovely meal and then partied the night away until the early hours and of course with lots of alcohol.Would do it again tomorrow
Stag activities in Nottingham
Nightclub
,
Party Night
,
Rage Buggies
Mark

's review on

14 June 2014

Great Stag Weekend in Nottingham - Very pleased with the service provided by Freedom Ltd for our Stag Weekend. The USP I love about Freedom is the on-line payment system which allows each of the members of the group to log in and make their own individual on-line payments by debit/credit card, taking some of the pressure off the main group organiser. This means you don't need to be collecting cash personally. Overall very good value for money and the quality of the hotel (St James' Nottingham) and day time activity (Cocktail Masterclass) we chose we're excellent. Most major cities on offer with loads of activities to choose from. My 3rd Stag Weekend using Freedom. Without hesitation I would recommend Freedom to anyone who's planning a stag or hen weekend in the future. Go for it!
Stag activities in Nottingham
Nightclub
,
Behind the Bar
Chris

's review on

24 May 2014

Had an awesome time! Everything was set up perfectly and customer service great. We did its a knock out which was great but to much time standing around awaiting to do the next event! Hotel was Hilton which was great! And did indoor go-karting the next day but should have had outdoor rage racing but due to the weather was called off.
Great all round would definitely book another event with freedom in the future!
Stag activities in Nottingham
Its A Knockout
,
Boys Toys
Brian

's review on

28 February 2014

Top service, very helpful!

Great weekend... MY STAG!

Delta Force...
Oceania...
And all for next to nothing!

AWESOME!
Stag activities in Nottingham
Nightclub
,
Delta Force
Dean

's review on

23 November 2013

Organising this stag do couldn't have been easier. The team were great, very helpful and meant we could all relax and enjoy ourselves!!
Stag activities in Nottingham
Boys Toys
Matthew

's review on

06 September 2013

I was asked to organsie the stag do on behalf of the best man due to personal reasons and with no knowledge of what to do I turned to Freedom for help. This turned out to be the best thing I ever did.

Spent the weekend in Nottingham at the Ramada Hotel which was ideally located in the centre of the city.

The friday was spent out on the town in which was enjoyable with pubs/bars/clubs galore to satisfy any needs.

We had Dodgeball booked for the Saturday afternoon which was a minor let down due to illness of the instructor but we have since been offered a refund by the organise. However instead the lads enjoyaed a 2 hour kick around and a few cheeky pints in the bar afterward.

The pinnacle of the weekend came Saturday night where we enjoyed a river boat party along with 33 women from hen parties. The boat was amazing and the crew were fantastic, it was all well worth the money. After the cruise down the river trent we were bused to a club with free entry.

The rest is history.
Stag activities in Nottingham
Booze Cruise
,
Dodgeball
Matthew

's review on

31 August 2013

Quality Saturday stag doo in nottingham, got started in manchester at 8am, 2 hour journey there on the boogie bus, when we arrived we were straight into clay pigeon shooting, once youve shook the nerves youll love it, then checked in at the hilton hotel were we got upgraded for free, but there was 16 of us, bags dropped, off to Hooters for our 5 a day then mini pub crawl back to the hotel to get ready for the night, once the young ones (reem team) were ready we hit the town hard, ended the night in Gatecrasher throwig some major shapes for 5 or 6 hours, quality club, alcohol prices are a bit steep, but your best mate gets married once (hopefully) so, so what, then ended it with a takeaway n more drinks in the hotel around 5-6am, worst thing about the night was sleep,i felt fine untill i had 3 hours sleep (dam you sleep) then up & out again before the boogie bus picked us up at 3.30pm, then a swift 2hour sesh on the road home with mint lads n quality tunes. Recommend freedom to any one!!
Stag activities in Nottingham
Nightclub
,
Clay Pigeon Shooting
,
Gents Club
Martin

's review on

06 July 2013

Great from start to finish. Activities were wicked enjoyed by all food at revolution was very nice and we was well looked after. Nightclub guest list straight in no hassle overall amazing day/night hassle free fun.
Stag activities in Nottingham
Nightclub
,
Stag Party Night
,
Boys Toys
Jon

's review on

10 May 2013

I booked a stag weekend for 18 people in Nottingham through Freedom and it was a great success. I admit to being a little hesitant when a friend suggested we organise the weekend through Freedom but I had nothing to worry about.

The superior accommodation was great value for money. The hotel was central, clean and well furnished. Parking was available nearby and a superb English breakfast was included in the price.

Freedom organised two events for the weekend: clay pigeon shooting in the morning followed by rage buggies and quad bikes in the afternoon. Everyone enjoyed them and they were both well run.

The online payment system worked well, too, and allows people to pay in installments and contribute to other people's costs (e.g. the stag's). This oculd only be improved in one way, which would be to give the group organiser a breakdown of how much and what people have paid for.

However, this wouldn't stop me recommending Freedom to a friend.
FREEDOM RESPONSE
Thank you for reviewing your stag weekend in Nottingham. You chose a selection of great activities and upgrading to the superior hotel, situated within stumbling distance of all the night-life, was a good call.

In your personal login area on the payments tab, each participant has a "view link" so you can see all the instalment payments and contributions to other people (e.g. stag). I am sorry you did not notice this functionality.

We hope to be able to help you or a friend again with a stag do or birthday party.
Stag activities in Nottingham
Nightclub
,
Clay Pigeon Shooting
,
Rage Buggies
Adam

's review on

04 May 2013

Had my brothers stag do this weekend it was amazing the whole day was fully booked and gave the perfect opportunity for the lads to get to no each before we got out our faces. I would highly recommend booking an activity weekend saved some serious money as if booked separate would of cost double
Stag activities in Nottingham
Nightclub
,
Go Karting Indoor
,
Delta Force
Elton

's review on

11 July 2008

Thank you we had a very good stag do in Nottingham. Everyone got nicely bruised from the paintball and soaked in a mud bath from the quads. To finish off the day we had a huge party at the nightclub and I was impressed by their understanding staff (including the door staff-now thats rare). It was awesome.
Stag activities in Nottingham
Nightclub
,
Woodland Ranger
Mark

's review on

03 May 2008

Nottingham is a great city and Freedom staff are tops! Because of you guys the stag weekend went like clockwork with no delays or messing about, a very professional outfit.
I will certainly recommend your services to anybody wishing to book a stag do in the future!
Stag activities in Nottingham
Comedy Combo
,
Go Karting Outdoor
Trevor

's review on

26 April 2008

Third time we have booked and as always, it was a great event stag do by you guys.
Stag activities in Nottingham
Mud Mayhem
,
Female Nudes