Stag Party in Magaluf
24 hour party time, the island has a reputation for clubbing and fun. One of the best party destinations in the world attracting thousands of party goers - amazing atmosphere and golden beaches.
Thinking of a
Magaluf stag do
? Look no further. Choose Freedom to mix the ingredients for unforgettable stag weekends in Magaluf.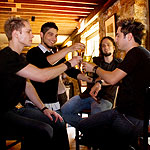 MAGALUF STAG WEEKENDS LOCATION
The resorts of Magaluf and Palma Nova have now merged to bring you twice the fun on your stag night! And as both are only a short drive away from the airport, you'll waste little time in getting your weekend of partying started. Both resorts serve up a heady mix of fantastic sandy beaches, water sports, boat cruises, shops, bars, restaurants and clubs featuring international DJs.
Magaluf, aka Shagaluff is about 30 mins transfer from Palma airport.
There are well over 200 bars in and around Magaluf and Palma Nova. The average price of beer is €2 with Cocktails around €4 and sprits somewhere in between. Many bars will have some promotions so keep looking out for the best deals.
There is an abundance of choice when it comes to food and not just fast food outlets either. Food standards in these and other restaurants is normally very good and most offer a wide range of cooking styles from traditional Spanish to traditional English. One thing for sure you won't go hungry.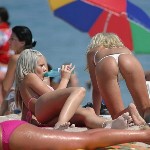 Avg temps: MAY 77deg - JUNE 84deg - JULY 90deg - AUG 91deg - SEPT 86deg - OCT 77deg
Magaluf is one of the best destinations to go to if you are looking to have lively stag weekends with plenty of fun, drink and good times if you get our drift! Magaluf is famous for its nightlife and the most famous club is BCM which regularly plays host to world famous dj´s, water parties, popcorn parties and laser shows!!
Magaluf has plenty of other places to dance and drink the night away. Clubs and bars stay open to the early morning some till around 7:00 am so you can still be up partying as the sun rises.
IDEAS:
Stuck for ideas on what you could do for your Magaluf stag do? Why not take a look at our pre-made ideas.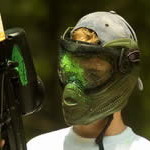 MAGALUF STAG ACTIVITIES
Check out our cracking
Magaluf stag weekends
daytime activities, these are just to whet your appetite:
Catarmaran Cruise: Adding a touch of class to any stag weekends in Magaluf.
Wet and Wild: Wet and wild water park, great for tanning, rides and curing hangovers.
Paintball Stag Party: Load up your weapons, don your mask and shoot the hell out of your mates!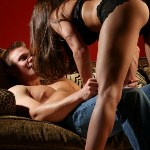 MAGALUF STAG NIGHT
Are you
Magaluf stag do
boys ready to party late into the night... of course you are!
Steak and Strip Stag Night: Great food, booze, sexy naked female stripper... what a perfect Magaluf stag do!
Bar Tour: You can trust our guides to take you to the best bars in town.
Nightclub: A trip to party venue Magaluf just doesn't seem complete without hitting the Club scene.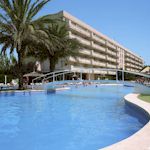 MAGALUF STAG DO HOTELS
Again you choose; we'll organize the
Magaluf hotel
or apartment for your Stag Weekend Abroad to suit all budgets.
We have a range of accommodation to suit all tastes. We only use centrally located properties near to the nightlife and beaches. Your only here for the weekend so the less walking the better. All of the accommodation we use have swimming pools, 24 hour receptions and bars.
Self catering on a budget seems to be the most popular. But it's not up to us. You decide. We also offer All-Inclusive packages which mean that you can eat and drink as much as you want for the whole weekend.
We only use Stag friendly accommodation.
FREEDOM: home of the overseas stag weekend.
These Magaluf Stag pages are designed to be useful for those searching under: Magaluf stag, Magaluf stag do, Magaluf stag weekends, stag weekend in Magaluf, Magaluf stag weekend, Magaluf stag party, Magaluf stag night, Magaluf stag ideas, Magaluf stag partied, stag do in Magaluf, stag party in Magaluf, Magaluf stag activities, Magaluf stag pranks, Magaluf stag t-shirts.