Stag Party in Madrid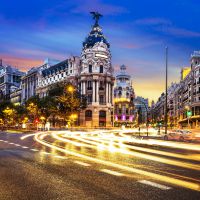 Situated in the heart of Spain, Madrid really shows all that is great about the country. Compared with several of the other Spanish cities, Madrid has boundless energy and invigorating nightlife.
Thinking of organising a Madrid stag do? You're on the right page. Choose Freedom for your monumental, memorable and downright massive Madrid stag weekend. Freedom will help you put together the most perfect Madrid stag night and it's all so easy. Read on.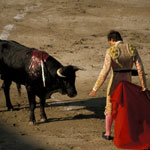 MADRID STAG DO LOCATION
Congratulations on your great taste. Madrid, is quite literally the heart of Spain. It's the capital city and declared as the party capital of Europe. Your stag party abroad will just rock.
There are few cities that take free time and diversion quite as seriously as Madrid. For all you night owls this city is simply paradise. There are more bars and restaurants per capita than any other city, we're sure you can find a few of them to frequent on your Madrid stag night.
As Spain's capital for the last 400 years, Madrid is a lively thriving city, famous for bullfights, all-night fiestas and the feisty flamenco.
We fully accept that your main weekend priority is to party, however you may want to devote a little time to discovering what else is on offer:
Puerta del Sol – geographical centre of Madrid and Spain
Plaza Mayor – focal point for concerts, carnivals and festivals
Royal Palace – not residence for the royals, so open to the public
Prado and Reina Sofia – world-class art museums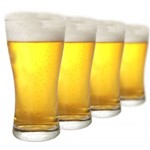 Tourists often take a stroll through the old centre (Madrid de Los Austrias) or find themselves admiring the tree-lined Paseo del Prado.
Madrid's streets are always buzzing and the city prides itself on making a great effort to offer its weekend visitors the best of tradition and modern leisure activities.
It may not have escaped your notice that Madrid is home to a world-class football team, the streets are most definitely mad after a home win. Come on Real Madrid.
After eating tapas, followed by paella and watching the world famous flamenco the clubs will welcome you into until dawn when you can enjoy churros with chocolate before hitting the sack.
You may want to note that the average Madrid man will be out on the town until at least 7 a.m. Can you cope?
IDEAS:
Stuck for ideas on what you could do for your Madrid Stag Weekend? Why not take a look at our pre-made ideas.
Football Tickets: Get tickets to see Real Madrid playing in the awe-inspiring Bernabeu stadium. Tickets personally delivered to your hotel.
Crazy Gang: Sample high-adrenalin Water Sports at a lake near Madrid including Jet Skiing, Canoeing, and Banana Boat. Beach volleyball too!
Running with Bulls : Feel your adrenaline at maximum running with the bulls in Madrid. Guide, transport and BBQ included.
Karting: Indoor karting for your Madrid stag night. You'll let rip on a fast track just outside Madrid. Transport and guide included.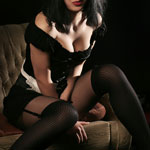 MADRID STAG NIGHT
Are you Madrid stag weekend boys ready to party late into the night... of course you are!
Streak and Strip Night: It's a Mad Madrid night with a boozy banquet, a sizzling striptease and all-night clubbing! All in Spain's liveliest location.
Tapas Sharing: There is no doubt that Madrid is the Capital of Tapas. And our tapas tour doubles as a great bar crawl and get you a full dinner as well!
Stag Night: Our own private poker tournament in a central Madrid bar. For rookies as well as card sharps this is the ultimate strategy game of them all.
Bar Tour: Get shown round Madrid's best nightlife by a local. 4 shots and a guide included.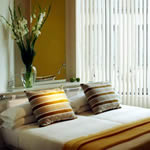 MADRID STAG WEEKEND HOTELS
Again you choose. We'll organise the Madrid hotel for your stag weekend abroad to suit all budgets. We've done our research and found some great hotels in Madrid happy to have you stay.
We have a range of accommodation to suit all, choose from good value hotels, to those offering a little more, to indulging yourselves in downright luxury. You're worth it.
The hotels and apartments we choose have been selected for their high quality customer service, stag suitability, central location and value for money.
FREEDOM: home of the overseas stag weekend.
These Madrid Stag Do pages should help those searching under: Madrid stag, Madrid stag do, Madrid stag weekend, Madrid stag night, Madrid stag party, Madrid stag weekends, Madrid stag dos, Madrid stag nights, Madrid stag parties, stag do in Madrid, stag weekend in Madrid, stag night in Madrid, Madrid stag ideas.