Stag Party in Brno
Generally overshadowed by its bigger brother Prague, but not to be underestimated! If you are looking to visit a Czech city without the hordes of tourists then Brno is certainly the destination for you!
Stag Weekend in Brno
The Czech Republics Best Kept Secret
If you are looking for a Stag Weekend Destination abroad and wanting something different, unusual and totally out of the norm a
Brno Stag Weekend
will be just what you are looking for. Be ahead of the game; beat the other stag boys with this unique chance to experience the unspoilt Czech Republic. Let Freedom organise an unrivalled Brno stag do for you.
However a huge draw for Brno stag weekends is this invitation to see a true Czech city without the hordes of tourists. If you want to know how the Czech people really live, Brno is the place for you.
Brno is host to the country's biggest university and so the concentration of students and resultant nightlife and pub scene qualify it as a great choice for a stag party abroad. Festivals and a new wave of clubs are most welcoming to boys out for a party.
Although the city is famous for it's trade fairs and for it's motorcycling Grand Prix, it also makes an interesting tourist destination.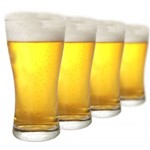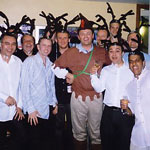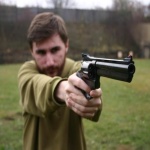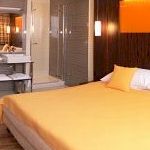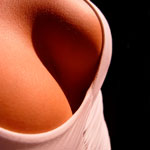 Brno


Stag


Weekends




Partying aside Brno has some fantastic sights and to wouldn't kill you to get a few snaps and pleasantly surprise the bridal party. A few Freedom recommended sights would have to be;
Petrov Cathedral – balancing upon a suitably dramatic hill
Capuchin Crypt – features a gruesome collection of the hereafter with a selection of mummified nobles and monks
Spillberk Castle – this fortress is worth visiting for its labyrinth of dungeons
Svobody Namesti – Freedom square
Almost all restaurants double up as pubs and alcohol is available all day every day – more good news for Brno stag weekends. Aervene drak or Red Dragon is a popular beer and served in bottles, give it a go.
Overcome the language barrier on your Brno stag night:
Hello - Dobry den
Bye - Na shledanou
Please - Prosim
Thanks - Dekuji
Beer – pivo
Ten - deset
The locals will love your efforts as you ask for ten beers please and the girls are bound to be impressed when you ask swim prosit (would you like to dance).
BRNO STAG DO DAY
Check out our cracking daytime activities, these are just to whet your appetite:
Military Hand Guns: Calling all action heroes- try three types of hanguns - Magnum, Czexh Pistol and German Luger.
Outdoor Go Karting: Add some serious thrills to your Brno stag weekend.
Quad Biking Party: Hit the throttle and feel those four big chunky wheels dig into the ground.
BRNO STAG NIGHT
Are you
Bratislava stag weekend
boys ready to party late into the night... of course you are!
Steak and Strip: Quite possibly a Brno stag weekends winner!
Mud Wrestling: 2 bikini clad beauties fighting it out with the stag - remember your cameras!
Stag Night Bar Tour: 3 of Brno's best bars and pubs in one evening - with 10 rounds of beers.
BRNO STAG WEEKEND HOTELS
Again you choose; we'll organise the for your stag weekend abroad to suit all budgets. We've done our research and found some great hotels in Brno happy to have you stay.
We have a range of accommodation to suit all, choose from good value hotels, to those offering a little more, to indulging yourselves in downright luxury. You're worth it.
The hotels and apartments we choose have been selected for their high quality customer service, stag suitability, central location and value for money.
FREEDOM: home of the overseas stag weekend.
These Brno Stag pages are designed to help those searching under: Brno Stag, Brno stag weekend, Brno stag do, Brno stag weekends, Brno stag party, Brno stag night, Brno stag parties, Brno stag nights, stag weekend in Brno, stag weekends in Brno, Brno stags, stag do in Brno, Brno stag ideas, Brno stag t-shirts.