Stag Party in Bournemouth
Set on seven miles of golden sand and voted the "Happiest" place in Britain. Bournemouth combines the most stunning coastal scenery with beautiful Victorian architecture and contemporary nightlife.
Bournemouth stag night IDEAS
Let the sea air fill your lungs, let the
Dorset sun
warm your cheeks and let the
bevy of beach babes
into your line of vision.
Donít get lost in the sea (couldnít resist the pun) of
stag do Bournemouth
organisation mania, we'll deliver the most memorable
stag nights Bournemouth
. Here is the English seaside at its very best, with
seven miles of sandy beaches
, beautiful Victorian architecture and a happening nightlife.
This compact town centre is perfect for the classic pub crawl Ė the next pint is never far away (comforting thought isnít it). Youíll find less old wrinklies and more
new pubs, new clubs
... and of course those out to party on their
stag weekends Bournemouth
.
Bournemouth is now a favourite destination for thousands of tourists every year. Well, with all that sun, sand, sea (and the other) itís no surprise
stag parties Bournemouth
are a must.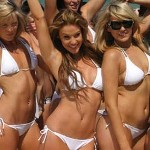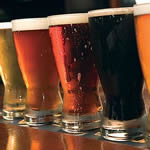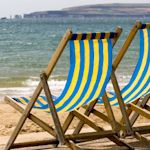 Stag parties in Bournemouth ACTIVITIES
What to do and where to do it ... we'll make some inspiring suggestions for during your
Bournemouth stag day
and that heady mix of sun, sand and surf will get you started nicely for the
stag party Bournemouth
.
Stag night in Bournemouth NIGHTS
Get ready to party long and hard. What's it to be for your
Bournemouth stag night
? Food, beer, ladies, comedy, clubbing (all of them?)... you decide what is right for your
stag night Bournemouth
.
Stag do in Bournemouth INFORMATION
Useful (we hope) tips, advice and
stag do information
for the best best
stag do Bournemouth
.
Stag weekend in Bournemouth TRAVEL
Some proper seaside sun (not to mention gorgeous seaside babes) makes the effort of
travelling to Bournemouth
worth it. Come on a
stag weekend Bournemouth
.
Freedom organise Bournemouth stag party nights and stag do weekends
Freedom Stag Reviews
Bournemouth Stag Weekends

Reviews :


Graham

's review on

14 September 2013

It was easy to book, All requirements were met. Staff was very helpgull and always answered emails promptly. All snags sorted straight away. Activities were good. Everything booked properly. Will recommened and will use it again. Thanks for the great fun
Stag activities in Bournemouth
Paintball
,
Gents Club
,
Stag Party Night
,
Nightclub
Jeff

's review on

16 February 2013

I booked a stag group of 10 through freedom for a day of paintball, steak, strip club entry and hotel stay.

At every stage of the booking with the deposit system and easily followed itinery instructions booking through freedom was transparent and effortless.

The facilities freedom used were all top notch and I have no negatives at all, they have done their homework for you and you can trust their judgment.

I had two enquiries to the team during my booking which were pleasantly answered and resolved within hours which I class as excellent Service.
Stag activities in Bournemouth
Paintball
,
Gents Club
,
Steak and Strip
Ben

's review on

01 October 2010

Just a quick email to say thanks for sorting everything out for our stag do, especially with all the changes! We all had a great time, the hotel was nice and chilled out and the clay shoot was great fun! And the instructors were really patient.
Stag activities in Bournemouth
Clay Pigeon Shooting
Paul

's review on

03 July 2008

Would just like to say a big thanks for the smooth running of the stag weekend in Bournemouth. Everyone enjoyed it immensely and all were impressed with the price.

I will be recommending you to everyone. The whole online payment/itinerary systems made life so much easier for everyone.
Stag activities in Bournemouth
Paintball
,
Gents Club
Ben

's review on

21 June 2008

Thanks for the stag do, much appreciated
Stag activities in Bournemouth
Mud Mayhem
,
Gents Club