Hen Party in Norwich
Gateway to the Norfolk Broads and the beautiful city of Norwich. Once described as having a different pub for each day of the year Norwich is a great place to visit!
Norwich hen night ideas
Choose Freedom for your
hen nights Norwich
. Freedom will do all the hard work, you just get ready to fluff up your feathers and strut your stuff.
Some will say think of Norwich and you think of Delia – allow us to mix the ingredients for unforgettable
hen parties Norwich
cocktail that even the great cook herself would be proud of.
We still believe that many think
N
ickers
O
ff
R
eady
W
hen
I
C
ome
H
ome, the old valentine card favourite!
"Welcome to Norwich A Fine City" the signs say to all
hen weekends Norwich
arriving.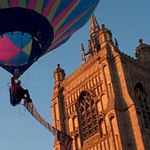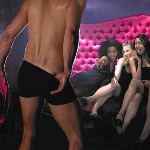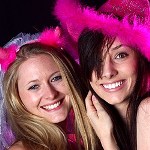 Hen parties in Norwich ACTIVITIES
Disappointment is not in our vocabulary when it comes to your
hen day in Norwich
. No instead we opt for choice, huge, varied and fun when describing our
hen party Norwich
ideas!
Hen night in Norwich NIGHTS
This city knows how to throw a
hen night Norwich
, it has to, it's the only party venue in Norfolk. Trust us to let you know where the
hen night Norwich
is going on!
Hen do in Norwich INFORMATION
You can rely on us lot from Freedom to keep you in the loop with all the additional
hen do information
you may need when planning your
hen do Norwich
.
Hen weekend in Norwich TRAVEL
We give you all the
travel to Norwich
top tips. Easy to get to your
hen weekend Norwich
.
Freedom organise Norwich hen party nights and hen do weekends
Freedom Hen Reviews
Norwich Hen Weekends

Reviews :

4.8

Stars From

14

reviews




Dawn

's review on

29 August 2014

Fantastic Hen Party in Norwich

It was a hen party for my daughter. Freedom organised everything brilliantly the whole weekend went really smoothly. Hotel was excellent although they could not do food for us on the Friday night as they were short staffed and there was 19 of us. They were so helpful allowing us to have takeaways brought in and they supplied all the plates and cutlery for us to eat in the restaurant. The next day we had a mobile pamper party which the therapists organised really well everyone loved there treatments it was so relaxing. In the evening we went to a club where we did cocktail making this was excellent could not fault it again everybody was so friendly and helpful so much so we didn't go onto the other club we had arranged. Overall we all had a fantastic time can not fault it and would like to thank freedom for organizing it.

Hen activities in Norwich
Cocktail Training
,
Mobile Spa
,
Nightclub
Hannah

's review on

02 August 2014

Amazing Day - Beyoncè dance class in Norwich was absolutely brilliant! The teacher was fantastic and really friendly! When I booked the team they were incredibly helpful and payment was super easy! Would definitely recommend to a friend and use this company again!
Hen activities in Norwich
Dance Divas
Carly

's review on

31 August 2013

Our netball team decided to have a send off for two of our 18 year olds off to uni/RAF. I had previously been on a hen weekend organised through Freedom, which was excellently organised, and so decided to use the company again. Freedom were extremely helpful in every aspect of our requirements and booked fantastic activities and a comfortable hotel. Many thanks for making our weekend away a real laugh!
Hen activities in Norwich
Cocktail Training
,
Mexican Party Night
,
Nightclub
Charlee

's review on

19 July 2013

Went to.norwich had spa day and cocktail.training followed by a hunky butler spa was lush therapists lovely, cocktail training was brilliant fun very.drunk! And the butler was georgous highly recommend we had the best weekend want to go back!!
Hotel was ok but we felt not quite 4 star we will be pointing this out but it wasnt freedom fault x
Hen activities in Norwich
Cocktail Training
,
Mobile Spa
,
Butler Service
Collette

's review on

01 June 2013

Lady delt with my hen do party. Was arranging on belhalf of my friend Sarah :) . We did the burlesque dancing and in the end there was only four of us . But it was fantastic, great fun. Our instructor Lilly was very friendly and even recorded us doing it, was a right giggle. Would definately recommened this to any of you girlies out there.

Thanks to all the freedom team and the grooves and moves team who do the dancing.
Collette x
Hen activities in Norwich
Dance Divas
Hannah

's review on

20 April 2013

Great weekend organised by Freedom!! Everyone loved the spa and accommodation, would definitely use again. Would have been liked to have been kept on the loop a bit more with when things were booked as I did have to chase a couple of times but on the whole it was very good service. Thank you Freedom, I would definitely recommend you.
FREEDOM RESPONSE
Thank you for reviewing your pampering hen party in Norwich.
We like to be as flexible as possible and so some of your group just did the pampering and others stayed at the hotel as well.

I apologise that you needed to chase up pampering timings, our therapists organising their own diaries. However, we will work on communicating this better in future.

Have a fabulous time at the wedding and if you have any other hen or birthday weekends to organise then please think of Freedom.
Hen activities in Norwich
Pampering
Lucy

's review on

30 March 2013

Cocktail training was all I hoped it would be, crude, funny, competitive and involved everyone and lots of alcohol!! The meal was lovely although most people had forgotten what they had ordered! The boat trip was my favourite part! The only criticism I have is that we couldn't moor up at any of the pubs as there was no room plus there was no room for us to even stand inside! If I'd have thought about it and maybe been told I'd have called in advance But Freedom were fantastic, helpful and quick at responding to and queries. Thank you :-) Perfick :-)
Hen activities in Norwich
Boat Cruise
,
Cocktail Training
,
Party Night Premium
Tina

's review on

02 March 2013

I was arranging my best friends hen do and with one thing and another I had left it until 6 weeks before to actually book it! I used Freedom Ltd and booked a cocktail master class at revolution in Norwich. The booking was easy and all the information was emailed to me very quickly. The event itself was absolutely amazing, even if the hen can't remember much! The staff at the venue were lovely, especially Scott who looked after our group. Would recommend to anyone, thank you all. The keepsake cocktail menu and certificates were a lovely touch.
Hen activities in Norwich
Abi

's review on

12 May 2012

I had my pole dancing hen day with you in Norwich. I just wanted to thank you for an amazing day. I had so much fun and would definitely recommend to friends and family.
Hen activities in Norwich
Amy

's review on

06 August 2011

Thank you for booking our weekend away, it was a 30th birthday by the way!
We had a really great time, we were really impressed with the boat, it was a lot better than we have had in the past from Oulton Broad. The meal in Revolution was lovely, food was home made.
We used the swimming pool sauna etc and all in all had a really great time. Also the price was very reasonable and would definitely do it again.
Hen activities in Norwich
Boat Cruise
,
Party Night
Marie

's review on

30 July 2011

Thank you for putting the hen do together it all went really well and we had a great time.
Hen activities in Norwich
Party Night Premium
,
Mexican Party Night
Louise

's review on

23 August 2008

Just a quick email to let you know the hen night went really well. The hotel was lovely and and the staff were brillant, our meal and night out was ace too, with loads of good bars. Thanks for your help and sorting out the problem before we went, everyone commeneted on what a good time they had.

Hen activities in Norwich
Pampering
Jo

's review on

02 August 2008

Thank you very much, we had a great time.
Hen activities in Norwich
Boat Cruise
,
Party Night
Jenny

's review on

31 May 2008

Would just like to say we all had a wonderful hen party and having it all booked and ready with you guys made it a smooth running and hastle free weekend!!!! I will pass your details on as we have got two more girls getting married next year!!!
Many thanks
Hen activities in Norwich
Mexican Party Night
,
Nightclub