Hen Party in Liverpool
The home of the Beatles, Brookside and the River Mersey. Winning 2008's "Capital of Culture Award" and being a UNESCO World Heritage Site Liverpool truly is a fabulous city.
Liverpool hen night ideas
A
lorra lorra laughs, Beatle mania, Ferry across the Mersey
... the list could go on, but think of
hen nights Liverpool
and we'd put money on these cropping up.
The good news in terms of
hen parties Liverpool
is that this city is now bursting at the seams with new shops, restaurants, trendy bars and hip clubs. So once you've admired the two majestically different cathedrals you can get out there and party with the 'Scousers', in this wonderful city they call 'The Pool'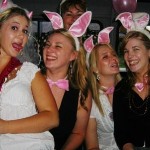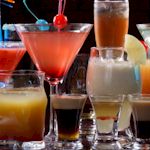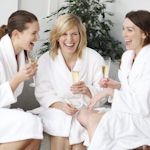 Liverpool Hen Activities
Oooh girls we promise you that disappointment is not an option with our dizzying choice of
hen activities in Liverpool
.
Liverpool Hen Night
Those Scousers know how to party hard and being friendly souls welcome you to join them.
Liverpool hen nights
find there's never a dull moment
down the Pool
.
Liverpool Information
You can rely on us lot from Freedom to keep you in the loop with all the additional
Liverpool hen do information
you may need when planning your parties.
Liverpool Hen Travel
All the
travel to Liverpool
tips you and the hen girls need.
Now then girls it would be remiss of us not to point out that Liverpool is mad about football. Yes they have not one but 2 monster footie clubs. Now that's all fine and well, you certainly don't have to go and see a match, but a word of warning it's best to plan Liverpool hen parties out of the football season, ie
book for end of May through to August
and accommodation will not prove a problem.
Freedom Hen Reviews
Liverpool Hen Weekends

Reviews :


Linzi

's review on

22 February 2014

I just wanted to email to let you know what a fantastic hen weekend we had in Liverpool last weekend! I want to thank all your team, in particular, Kevin, who always answered any questions I had when booking. Your customer service is excellent. We all had a great time at the Cheerleading dance class!!! It was so much fun! Amber from Grooves and Moves was an excellent teacher and made it so much fun!!! Thank you so much for making it an awesome, fun and memorable hen weekend for the hen and everyone else!! I will definitely be recommending Freedom Ltd to anyone who is booking a hen weekend. Thanks again
Linzi
Hen activities in Liverpool
Cheerleading
Nicola

's review on

25 August 2013

Booked my friends hen weekend through freedom ltd and they have been great from start to finish. Any enquiries I had were answered more or less straight away via email, and they did everything they could to ensure the party went smoothly!
I booked 10 people to Liverpool and freedom were very flexible with the payment arrangements, they booked us into a lovely hotel as promised and the cocktail making class we did was a great laugh! We all really enjoyed it!
Thanks so much :-) x
Hen activities in Liverpool
Cocktail Training
,
Nightclub
Danielle

's review on

19 July 2013

There were some good and bad points. The staff at freedom were very good to deal with however the beauticians we had on the weekend were not up to scratch. The cocktail making was brilliant and I loved that each guest could go on and pay which took the pressure off me a bit. The hotel was not bad but we knew we had down graded to save money-breakfast, location and staff in hotel were fantastic.
FREEDOM RESPONSE
Thank you Danielle for reviewing your hen weekend in Liverpool.
I am sorry to hear that you thought the beauticians were "not up to scratch". We would like to investigate further and so please email further details to the Freedom Events team.
You chose our cheapest grade of accommodation in Liverpool. If you or a group member would like to book again with Freedom then as a gesture of goodwill we will provide a free upgrade.
Hen activities in Liverpool
Mobile Spa
,
Cocktail Training
Laura

's review on

23 March 2013

Had an amazing weekend celebrating my sisters hen party in Liverpool and after such a fabulous weekend, all the hens are now suffering with post hen do depression!!
We went to Liverpool and did the dance lesson to Beyonce Single Ladies, this was fab and got us all in the mood for dancing and partying!! In the evening we had the party bus which took us to different bars and clubs, again this was fab and our guide went out of his way to make sure we were all enjoying ourselves.
We stayed in the Hampton by Hilton hotel which was really nice especially for the price we paid.

Overall, it was incredible and we all just want to do it all again!!

I will definitely be using Freedom Events again
Hen activities in Liverpool
Boogie Bus
,
Dance Divas