Hen Party in Brno
Generally overshadowed by its bigger brother Prague, but not to be underestimated! If you are looking to visit a Czech city without the hordes of tourists then Brno is certainly the destination for you!
Thinking of a hen weekend abroad and wanting something different, unusual and completely away from the norm? Yes, well a Brno hen weekend is just for you. Be ahead of the game; beat the other hen party girls with this unique chance to experience the unspoilt Czech Republic. Let Freedom organise an unrivalled Brno hen night for you.
BRNO HEN LOCATION
Brno is the second largest city of the Czech Republic. Its so picturesque being surrounded on three sides by wooded hills, but possibly the biggest attraction is the feeling of visiting the unspoilt – a rarity these days.
You will find interesting Art Nouveau houses, Gothic and Baroque churches, great ice creams, cheap operas and all summer techno raves.
However a huge draw for your Brno hen weekend is this invitation to see a true Czech city without the hordes of tourists. If you want to know how the Czech people really live, Brno is the place for you.
Brno is host to the country's biggest university and so the concentration of students and resultant nightlife and pub scene qualify it as a great choice for a hen party abroad. Festivals and a new wave of clubs are most welcoming to girls out for a party.
Although the city is famous for it's trade fairs and for it's motorcycling Grand Prix, it also makes an interesting tourist destination.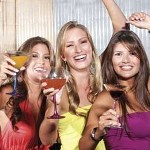 We fully accept that your main priority is to find fun and party, however you might just …. maybe… find a little time to check out the sights:
Petrov Cathedral – balancing upon a suitably dramatic hill
Capuchin Crypt – features a gruesome collection of the hereafter with a selection of mummified nobles and monks
Spillberk Castle – this fortress is worth visiting for its labyrinth of dungeons
Svobody Namesti – Freedom square
Public transport consists of buses, trolleybuses and trams, but in actual fact the town centre is small enough to be visited on foot.
The cuisine on offer seldom ventures far from traditional Czech fare, i.e. pork dumplings and sauerkraut, however in the good news department it's cheap.
Almost all restaurants double up as pubs and alcohol is available all day every day – more good news for your Brno hen night. Try the local wines, there's some good quality on offer.
Overcome the language barrier on your Brno hen party:
Hello - Dobry den
Bye - Na shledanou
Please - Prosim
Thanks - Dekuji
Wine - vino
ten - deset
The locals will love your efforts as you ask for ten wines please and say thanks once served.
IDEAS:
Stuck for ideas on what you could do for your Brno hen night? Why not take a look at our pre-made ideas.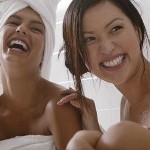 BRNO HEN PARTY DAY
For the daylight hours the following have proved popular on a Brno hen weekend.
Pamper Party: Had enough of running around? Pamper yourself in the top Brno's daily spa centre.
Charlie's Angels: Brno Ladies, the age of the all male action hero is dead, be Lara Croft or one of Charlie's Angels for the day.
Wine Tasting: Visit the Czech wine cellar in the city of Brno for a tasting of six superb wines.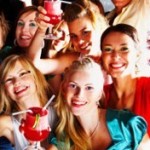 BRNO HEN NIGHT
Let the party continue late on your Brno hen night.
Medieval Banquet Hen Night: Take a step back in time to wine and dine on this alternative night out.
Cocktail Club Tour: Visit 3 cocktail bars in Brno with a complimentary cocktail and a local female guide.
Karaoke Hen Night: Kick start your party night with your complimentary drinks at this lively bar in the centre of Brno
We have a range of accommodation to suit all, choose from good value hotels, to those offering a little more, to indulging yourselves in downright luxury. You're worth it.
The hotels and apartments we choose have been selected for their high quality customer service, hen suitability, central location and value for money.
FREEDOM: home of the overseas hen weekend.