Hen Party in Brighton
Described by many as being the most "vibrant" seaside resort in the country and boasting the best nightlife south of London, Brighton is every party-goers dream. Pubs, Piers, Pavilions and Pebbles
Brighton hen night ideas
Choose Freedom to organise your fun-filled
hen nights Brighton
. We can tick all the right boxes to give you the most amazing party time. Come on down to the 'pleasure dome'.
"London by the sea" is calling all you girls for
hen parties Brighton
.
Brighton describes itself as the most
enchanting, exciting, extraordinary
seaside city in Britain. Wow, that's some claim and certainly would make it appealing for weekends away!
So how can Brighton back all this up? Well it starts off pretty well actually, with over 400 bars and pubs! Looks like you'll be spoilt for choice on your
hen weekends Brighton
. There is a wide diversity of restaurants all wanting to tempt you in. Of course, you could opt for Fish and Chips on the pier.
Brighton has established itself on the clubbing map, with amazing venues, sounds and a downright feverish nightlife...
top nights out are guaranteed
! AND lets not forget those sexy Sussex beach boys providing some pleasing eye candy.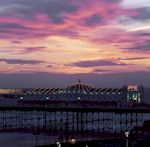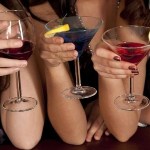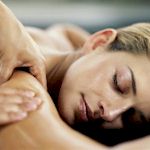 Hen parties in Brighton ACTIVITIES
Brighton seafront has a wealth of
hen party Brighton
things to do and see to complement the sun, sea and sand. Freedom have capitalised on all this with a tantalising array of
hen day in Brighton
suggestions for you and the girls.
Hen night in Brighton NIGHTS
Brighton has been dubbed the happiest place in the country according to a survey by O2. We can promise you one totally fabulous
hen night Brighton
that, yes, will leave you happy. Our
hen night Brighton
ideas will keep you partying til late.
Hen do in Brighton INFORMATION
Keeping you in the loop with all the additional
hen do information
you may need when planning your
hen do Brighton
.
Hen weekend in Brighton TRAVEL
Get there -
travel to Brighton
- and get this
hen weekend Brighton
party started.
Freedom organise Brighton hen party nights and hen do weekends
Freedom Hen Reviews
Brighton Hen Weekends

Reviews :

4.6

Stars From

14

reviews




Jay

's review on

04 October 2014

Hen success - We had an amazing night away!! Best part was the cocktail making - we all loved it and laughed so much
Hen activities in Brighton
Dreamboys Show
,
Cocktail Training
Sarah

's review on

06 September 2014

Life drawing for a Hen Do- such fun!
We used Freedom Weekends to organize a life drawing class in Brighton. Everything was well organised, the model and our 'teacher' were awesome and the whole experience was a real giggle & great fun. I like the online account system so everyone could log in and pay for themselves rather than having to collect money yourself & communication was top notch. Would definitely recommend Freedom to others looking to book a great afternoon or a whole weekend.
Hen activities in Brighton
Nude Life Drawing
Kirsty

's review on

12 July 2014

Hen party - It was for a hen party we all had an amazing time In Brighton everything went smoothly freedom really made everything so easy and stress free
Hen activities in Brighton
Burlesque Party
,
Dreamboys Show
Hollie

's review on

05 April 2014

A huge thank you for organising my sister's hen do with the Cupcake and Cocktail class and Party Night Premium in Brighton! It was so much fun and everyone had a blast so I can't thank you enough for everything you did. :-)
Hen activities in Brighton
Party Night Premium
,
Cupcakes and Cocktail
Rebecca

's review on

14 March 2014

I recently organised a hen weekend in Brighton which was fantastic. I booked through Freedom as they were one of the cheapest quotes and very helpful with organising which turned out to be a not so simple request! We participated in Single Ladies Dancing which was brilliant. The girls had such a laugh! We also went for afternoon Tea which we couldn't fault. The weekend went as planned and couldn't have asked for more. I would like to thank the Freedom team for their help and would recommend them.
Hen activities in Brighton
Nightclub
,
Dreamboys Show
,
Afternoon Tea
,
Dance Divas
Pam

's review on

22 February 2014

Booking through Freedom was a pleasure, very friendly staff and very helpful with a few hiccups resolved very swiftly. I cannot fault their service, the reason for the low score is for Vodka Revolutions, we booked a cocktail making party for the afternoon and then we booked a 2 course meal at a party venue which just so happened to be the same venue. The Travelodge was over the road and was fine for what we needed, they were also very accommodating when we asked if we could leave our bags there an hour or so before check in time. They even gave us a room key so we could put all our bags in there whilst we were doing the cocktail making. The Cocktail making event was brilliant we were so please our host was Fab and we all a lot of fun and a tipsy time. The platters we had after were also good so we were looking forward to coming back for the evening. We came back for the evening and had our meal which was really quite poor, virtually everything was overcooked one of the parties food arrive 10 minutes after everyone else and another member of our group didn't even see her dessert. The time between courses was so long we decided not to even bother to ask for the Dessert and vacated the table to have a few more cocktails. The club downstairs opened at 10pm so we had a cocktail or 2 until it opened. When we went downstairs there was a booth cordoned off for another hen party so we looked for a vacant booth with no reservations on, we found one all sat down and again bought a few drinks and had a good dance. After about an hour at around 11pm we were approached by a member of staff who told us we would have to move from the seat as it had been reserved!!!! As you can imagine we were all flabbergasted by this, when a member of our group asked why hadn't someone told us the booth was reserved she replied with " Well I'm telling you now". I went upstairs and asked to see the Manager and told her I would like to complain and she said that it was normal practice that people can ring up at 11pm at night and reserve a booth for 11.30pm. Our group found it incredible that you can be sat at a table in bar and at anytime they can come and remove you from your seat, especially after we had been there for 4 hours eating and drinking in their establishment. I would no doubt recommend Freedom for booking your party but I would make sure you stayed well away from Vodka Revs as to be honest their actions put a dampener on the rest of our evening.
Hen activities in Brighton
Cocktail Training
,
Party Night
Susannah

's review on

21 February 2014

I booked through Freedom for my sisters hen do in Brighton. Which I can say was fantastic! The price per person was amazing considering how much we did. There was 7 of us all together and each one of us agreed how great it was. I highly recommend cocktail training at revolution! I will definitely be booking through freedom again!
Hen activities in Brighton
Nightclub
,
Dreamboys Show
,
Cocktail Training
Colette

's review on

26 July 2013

Freedom is good for big groups as everyone can pay monthly and online. If your looking for cheap and cheerful and a well organized trip its for you.
We thought the accommodation wasn't worth what we paid per night. The meal we had booked at Yates bar was not to bad, nice food but the pub was very dirty and smelt of very strong urine. If we hadn't already paid, we would of walked out. The Dream Boys show was really poor but we made the best of it and had a great night there. There was only three Dream boys and one came on at a time, no show with it. All the food was gone by the time we got there and you had to remain seated at all times. Didn't feel like the "famous Dream Boys show" as advertised.
FREEDOM RESPONSE
Thank you Colette for providing your constructive feedback on the hen do in Brighton.
Unfortunately the accommodation in Brighton is very expensive during the high summer season. For the same price or cheaper in other locations we can offer 4 star hotels with leisure facilities.
Yates bar was agreed with yourself as a second choice after the original bar informed Freedom the week before that they would be closed due to a refurbishment. Freedom did offer to change to any of our other nights and so I am sorry that Yates did not meet with your expectations.
Dreamboys is not advertised with more then three strippers, however there is also a drag queen hosting the show. I am sorry that you arrived too late for the buffet but glad that you "made the most of the night".
I value your feedback and will forward to the suppliers so the service can be improved.
Have a wonderful time at your wedding.
Hen activities in Brighton
Dreamboys Show
,
Party Night Premium
Myah

's review on

23 March 2013

We had a great time life drawing, the organiser was really good and the model great sport. Lots of fun and all the hen enjoyed themselves!
Hen activities in Brighton
Nude Life Drawing
Dawn

's review on

12 January 2013

Wow we had a fantastic week end in Brighton Freedom arranged two events for us Bollywood dancing and the Adonis show. Ages in the group ranged from 19 to 52 years and ehad the Bollywood dancing was great fun, the instructor included everybody, had props for all and made the bride to be feel special, good fun . The Adonis show, what a giggle, we were made to feel welcomed on arrival with cocktails, buffet and the drag queen escorted us to our seats. The show was hilarious sexy not smutty, and we were all belly laughing. We stayed and danced til the early hours. FANTASTIC
Hen activities in Brighton
ADONIS Cabaret Show
Lauren

's review on

19 May 2012

Just wanted to drop you a quick email to say thank you so much for organising the hen do activity of cupcake making in Brighton.
Please could you also pass our thanks onto Nathan who led the session for us. He was fantastic, made the afternoon thoroughly enjoyable and was very patient with us hens! He is a credit to the team and has now got us in the mood for more baking!
Hen activities in Brighton
Cupcakes and Cocktail
Louise

's review on

18 April 2009

Many thanks for all your help in organising the hen weekend! We had a fantastic time and all went to plan. The b2b passes on her thanks!

Hen activities in Brighton
Nightclub
,
Mexican Party Night
,
Cheerleading
Lisa

's review on

12 April 2008

We had a fabulous time on the hen weekend and would recommend the Bollywood Experience for any group of girls who want a laugh. Just want to say thank you very much for all your help, in making my organising of a weekend very easy. Thank you

Hen activities in Brighton
Bollywood Dancing
Sharefa

's review on

12 April 2008

Thanks to you - we had lots of fun on the hen night!
Hen activities in Brighton
Bollywood Dancing