Hen Party in Bratislava
Bratislava is the buzzing capital of Slovakia. The Town spreads like a fan on both sides of the Danube River. It is regarded as one of the most dynamically developing and most prospective regions in Europe.
Are you thinking of organising a Bratislava hen weekend? We at Freedom promise to do all the hard work to ensure your Bratislava hen party ticks all the boxes on your wish list. You want a hassle-free, stress-less, fun-filled Bratislava hen do. Choose Freedom as your party planners.
BRATISLAVA HEN DO LOCATION
Bratislava is most definitely an interesting choice for your hen weekend abroad. This
capital of Slovakia
is one of the youngest in Europe and having being ruled by the Celts, Romans, Hungarians, Hasburgs and Czechs has influences from them all. Although Bratislava does have something for everyone it is especially popular with our Bratislava Stag Weekends groups and is a Freedom top 5 overseas stag weekend destination.
This city sits on the river Danube and has borders with Hungary and Austria.
Giving advice to you Bratislava hen weekend ladies on overcoming the language barrier is not easy, given the diversity of influences you could hear snippets of Slovak, German or Hungarian. Our staff and guides are on hand to help or you could resort to mime and pointing.
The rich mix of cultures and nations not only left its mark in the language spoken, but also in the customs, cuisine and lifestyle. The people of Bratislava like to promenade, taking time out for coffee (or something stronger if you'd prefer) and there's plenty of opportunities for this in an area referred to as Korzo.
With eight universities and 60,000 students this is
a city of young people
and caters well for them. The elegantly reconstructed city centre has themed pubs, bars and restaurants. For cocktail bars try Paparazzi, People's or Greenwich Bar.
Enjoy the diverse life at night from funky chic bars to underground clubs and casinos.
Visitors say that the city has a relaxed Mediterranean type atmosphere and is thought of as a seaside city without the sea.
The city centre has been likened to "one huge restaurant", probably because of the propensity of cafes and restaurant, all ready to serve a hungry Bratislava hen. For real Bratislava fine dining try the flying UFO restaurant
You will find that the town centre is pedestrianised and only takes about 20 minutes to walk around. If you fancy stretching this further, you'll be rewarded with some fabulous views from the imposing Bratislava Castle.
Nowadays Bratislava is experiencing a boom, buildings are popping up, deals being made, people studying and ladies enjoying a thoroughly good Bratislava hen weekend. There is
a warm welcome for you and all tourists
.
IDEAS:
Stuck for ideas on what you could do for your Bratislava hen do? Why not take a look at our pre-made ideas.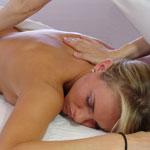 BRATISLAVA HEN PARTY DAY
For the daylight hours the following have proved popular on our Bratislava Hen dos.
Riverboat: Cruise on the Danube to the ruins of Devin Castle close to Bratislava.
Pole Dance Party: Have fun with the girls and learn the art of seduction at the same time.
Pampering: Spoil yourself with this pamper day in Bratislava.
Charlies Angels: The age of the all male action hero is dead, be Lara Croft or one of Charlie's Angels for the day.
Casino Royale Night: Fancy being a high roller for the night? Experience the thrill of playing the gaming tables with Blackjack, Roulette and the big prize money earner Super Stud Poker.
Cocktail Club Tour: Let us take your hen party to Bratislava's swankiest cocktail bars.
Hen Party Night: Dinner out with our guides who will ensure you have a wicked night out!
Nightclub: Party hard in Bratislava's most popular clubs until the early hours.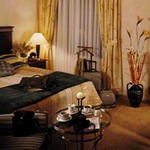 BRATISLAVA HEN HOTELS
Again you choose, we'll organise the Bratislava Hotel for your hen weekend abroad to suit all budgets.
We can offer you a centrally located hotel, including breakfast and taxes with twin or triple room option.
We'll arrange a meet and greet at the airport, including your airport transfer.
Just to show how much we have your interests at heart, we'll sort out "get em home" laminated cards with hotel and taxi details – how's that for service.
The hotels we choose have been selected for their high quality customer service, hen suitability, central location and value for money.
FREEDOM: home of the overseas hen weekend
.