Birthday Party in Venice
Known by many as the "City of Bridges" or "City of Gondole" Venice is the capital of the Veneto Region. Situated on 117 different islands and linked by a series of over 150 canals the city is certainly a sight that must be seen to be believed!
Thinking of a group party weekend abroad and wanting something different, unusual and completely away from the norm? Let FREEDOM take you to our Castle, just 50 minutes away from the beautiful city of Venice.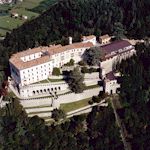 THE LOCATION
There are actually not enough adjectives to do this FREEDOM activity weekend justice, but we'll give it a go.
Historic, awe-inspiring, breathtaking, beautiful, magnificent, stirring.
Stay at the oldest and largest European castle, located in the quiet prealps of Treviso. This stunning castle can be your home for the duration of your group party weekend in Venice.
Steeped in 2000 years of history, you'll find some modern conveniences. 8 bars should give you girls plenty of choice. There are 3 theatres and 1 church (for the devout amongst you).
In the 18th century body of the Castle you'll find 'Sansovino' a refined restaurant where it is possible to enjoy delicious specialities in the most amazing surroundings.
The Spa facilities are honour bound to relax and chill you out after a work out in the gym and bathing area.
The views of the surrounding hills will become ingrained on your memory as will the activities we can get you girls enjoying during your group party in Venice.
Of course you are only 50 minutes away from possibly the most beautiful city in the world, Venice the city of canals.
Being completely surrounded by water, Venice was built on a series of islands, sand-banks and land reclaimed from the sea.
Guided tours are probably the most advisable option for you to learn more about this stunning city and there's no better way of doing this than taking to the water. That means …. the gondolas.
They say that once you understand the beauty of Venice, its mystery and history then you can begin to appreciate her uniqueness, passion, flair, and elegance.
IDEAS:
IDEAS: Stuck for ideas on what you could do for your party wekend in Venice? Why not take a look at our pre-made ideas.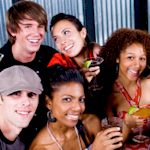 For daylight hours on your activity days in Venice:
EXTREME BIKING – Its all in the name. An experienced guide will take you off mountain biking and bring you back safe, if exhausted but exhilarated.
ROCK CLIMBING – Experienced guides will talk you through it to ensure you get the most out of this adventure.
TREASURE HUNT IN VENICE- From the beautiful salons to the castle park, a fantastic back in time travel experience. Participants, in teams, will have to solve some clues, photographing the solutions hidden inside the castle.
After dark your group parties weekend Venice:
THEMED MEDIEVAL DINNER: Dress the part, look the part, feel the part. A fantastic evening not to be missed.
WINE TASTING – Oh those Italians know a thing a two about wine, let them teach you whilst you taste what's on offer.
ITALIAN NIGHT- A hearty Italian meal set in a medieval atmosphere in one of the oldest castles in Europe.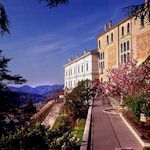 A bed for the night - Venice accommodation:
For your hotel near Venice look no further. Oh no, not just any old hotel room for you party groups, we really have pushed the boat out on this one. But hey, you deserve the best. What a wonderful experience to stay at a castle such as this.
FREEDOM offer you choice, you just make the decisions. How many nights, what type of room, what sort of view etc etc etc.
FREEDOM: home of the overseas party weekend near Venice.