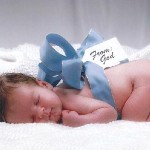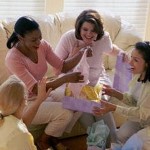 Need to know?
Price:
£29.95 pp
Birthday Baby Shower Party in Edinburgh
All the ladies love and, lets face it, deserve a good pamper session. So we say any excuse will do. We've added to the Baby Shower experience for your Edinburgh birthday party.

An Edinburgh Baby Shower is such a wonderful tradition that has held up over the years. Here at Freedom we thought adding a little much needed pampering would turn it into a full-on party to be remembered forever.
A top-to-pinky-toe service of pampering fun and indulgence.
Choose a 30 minute treatment in the comfort of your Freedom hotel or at location of your choice near Edinburgh:
Back and Shoulder Massage
Using a therapeutic blend of oil, the back and shoulder Swedish massage helps relieve tension and aching muscles. A quick massage with fantastic tension-busting results.
The Feel-Good Facial
A relaxing facial for every skin type that includes cleansing, exfoliating and moisturising topped off with a shoulder massage to ease away any tension.
The Manicure
A relaxing and pampering hand and nail treat that includes filing, cuticle tidy, exfoliation, a hand massage and polish. Go on, give your hands the treat they deserve.
Speedy Pedi
A perfect treat for your tootsies that includes a file, tidy and polish.
The Mum-to-Be receives an additional complimentary choice of 15 minute manicure or 15 minute massage
Treatments, travel and therapists time are included in the price, but extra charges may be levied for parking.


Birthday Planning Tips:
Treatments need to be chosen prior to the party.
You will need to provide your own robe and towels for massages.
We provide all other equipment.
Key Points:
The Beauty therapists come to the venue of your choice.
Choose a 30 minute pamper treatment.
What do you need to provide for the pamper party?
If hens are having massages/reflexology, then we need enough space to accommodate a therapist couch. For those girls having massages, we need you to bring your own towel and a bath robes. For all other treatments you dont need anything!
How does it all work?
Depending on the amount of guests and treatments requested, we allocate one or two therapists to you and arrange an appointment schedule prior to the party. On the day of the party, the therapists will arrive 30 minutes before your first appointment to set up. The therapists then work their magic and help you and your guests feel and look gorgeous.
Can you have a mixture of beauty and health treatments?
Of course, if time and budget allows, you can pick and mix from our menu of treatments, we find some people love a massage and a manicure!
Can everyone have treatments?
Anyone can have beauty treatments and almost anyone can have a therapy, but pregnant ladies and those girls suffering diabetes, cancer, epilepsy and other medical conditions, will need their doctors permission prior to the treatment.
Timings:
Our therapists are available every day from 9am - 10pm
Each participant gets a 30 minutes treatment.
You can request a start time on booking, allow 2 -4 hours for the event.
8 - 9 guests = 1 therapist
10 – 14 guests = 2 therapists
15 – 21 = 3 therapists
Location Info:
Our pamper party hostess comes to you. Your home, hotel or another venue of your choice.
Where possible, therapists will need to park near the location.
Please provide address on booking if you are not using one of our hotels.
Birthday Booking Notes:
Please provide your own alcohol if required.
Pregnant ladies will be offered a suitable treatment
Those guests who have epilepsy, cancer, diabetes will be asked for doctors permission prior to a health treatment.


Making an Enquiry / Booking

If you want an idea of how much a tailor-made weekend would cost or you would like to make a booking with us, you need to have a quotation first. Once you receive a quick quote, you will be able to login to our system, review and make a booking.